Collecting doesn't have to be limited to coins, stamps, banknotes, and everything that fits into an album or display case. You can also collect, for example, bicycles…
In high school, I had a Start Sosse bicycle for a while. A close family friend gave me the bike, and I enjoyed it until it was stolen. I didn't have much experience with racing bikes. However, I was quite familiar with fixing bikes, and I even built one myself. Through and through, I was into "bike stuff" during that time. The girl I started dating, who later became my wife, had a Turist bicycle in high school. It was a gift from her father. Everything began with that bike.
We got my wife's bike back many years later when we were already living in the countryside and decided to modernize it. When the first attempt didn't yield the desired results, we eventually ended up at the Türi Bike Shop. There, the bike underwent a thorough renovation, becoming modern, feminine, and, thanks to a short stem and straight handlebars, suitable for my relatively short wife. Seeing my wife with such a cool bike, I decided to get one for myself as well.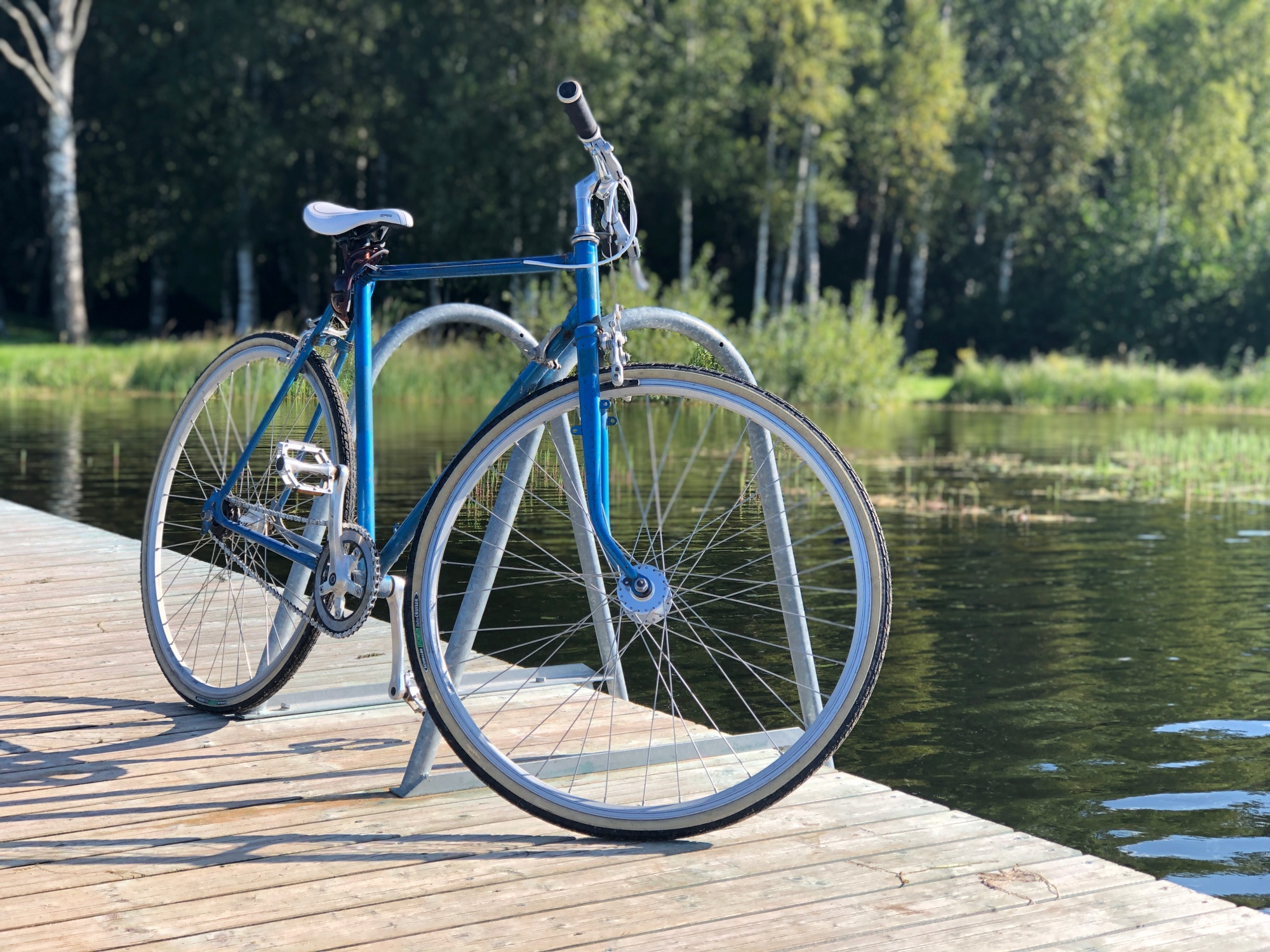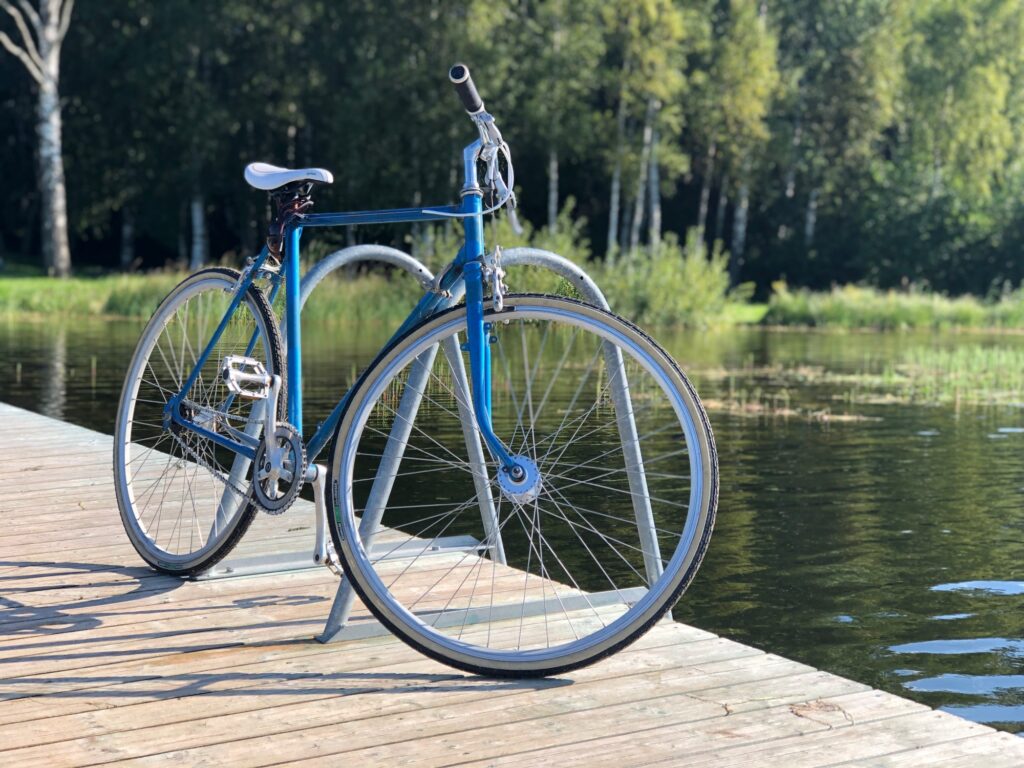 My first (collection) bikes were a green Turist and a gray unnamed Soviet sports bike. I don't even remember exactly where I acquired them. I did, however, travel 150 kilometers to pick up the gray bike. Although I experimented with a Swedish green military bike as well, for some inexplicable reason, my sympathy was drawn to Soviet-era sports bicycles. Right from the beginning, I made a decision that has remained unchanged to this day: I don't alter or update the frames of bikes I build myself in any way. Anything else that needs changing, I either repair or modernize. And as is often the case, modernization has won out in the end because it's easier to source modern parts and therefore easier to maintain. Plus, modern solutions tend to be more durable than those from the Soviet era. As a result, my first two bikes looked rather straightforward and modest, with the changes made "under the hood" overshadowed.
I must mention that despite my intentions, I haven't built any of my bikes myself. They have all been crafted under the skillful hands of Alexander at the Türi Bike Shop. Although the final finish and details have been Sass' decision, we set the concept together. The most recent maintenance work on the bikes has been done by Mart, the cycling specialist from Koeru, whose precision and thoroughness are impressive!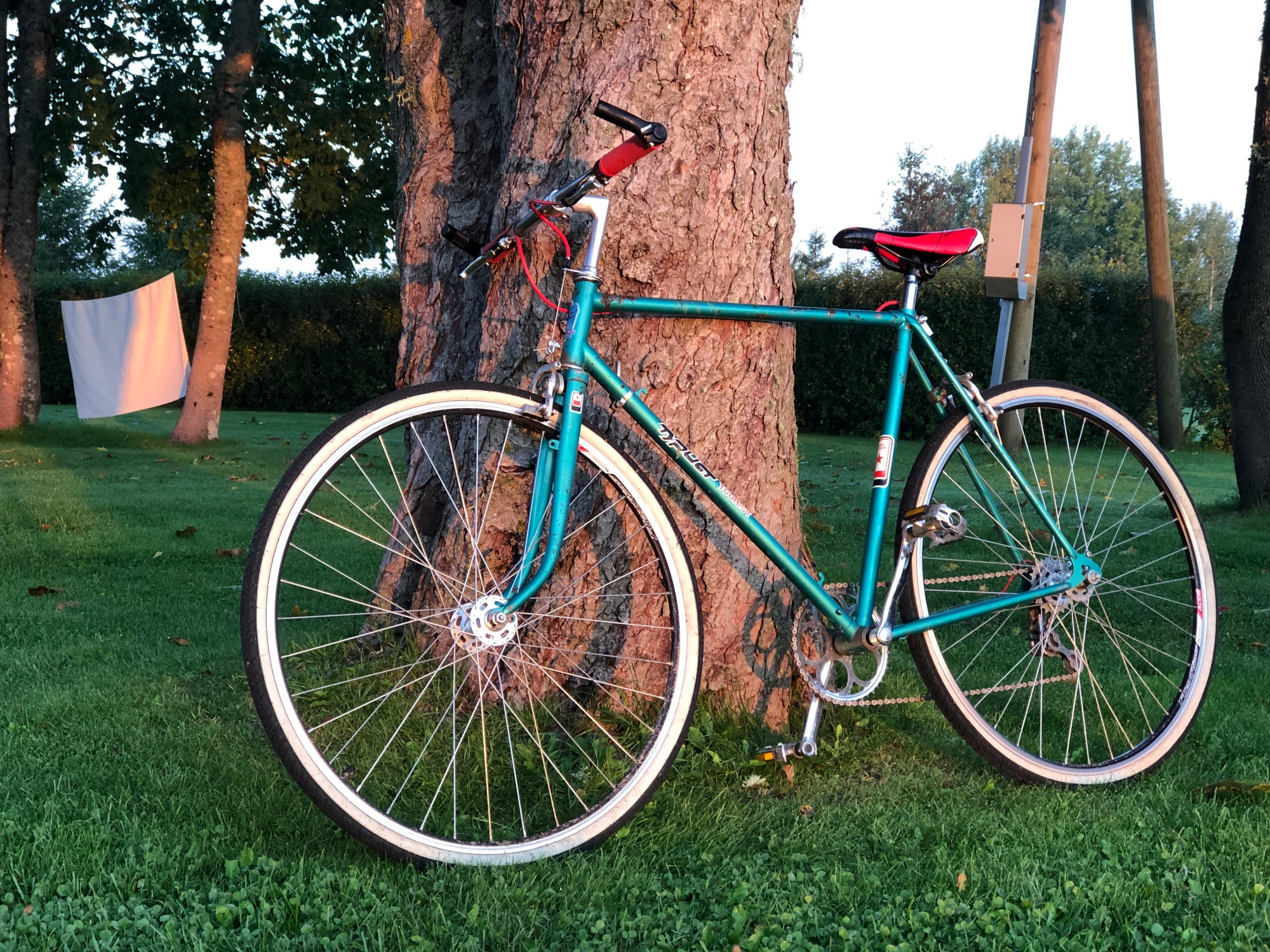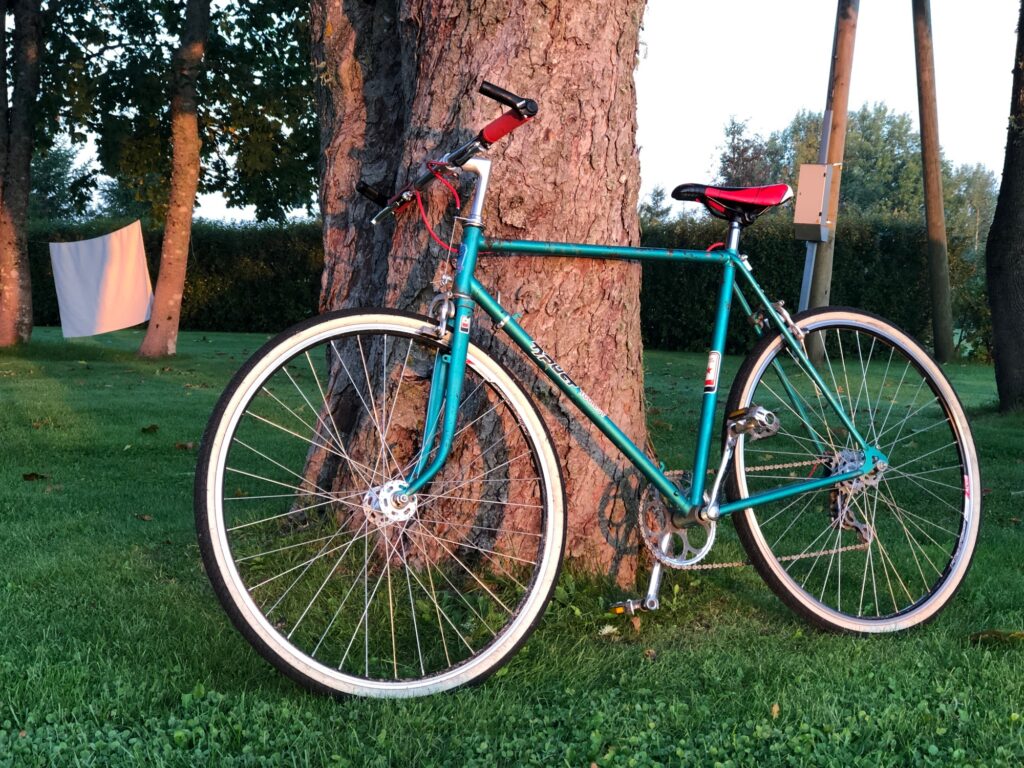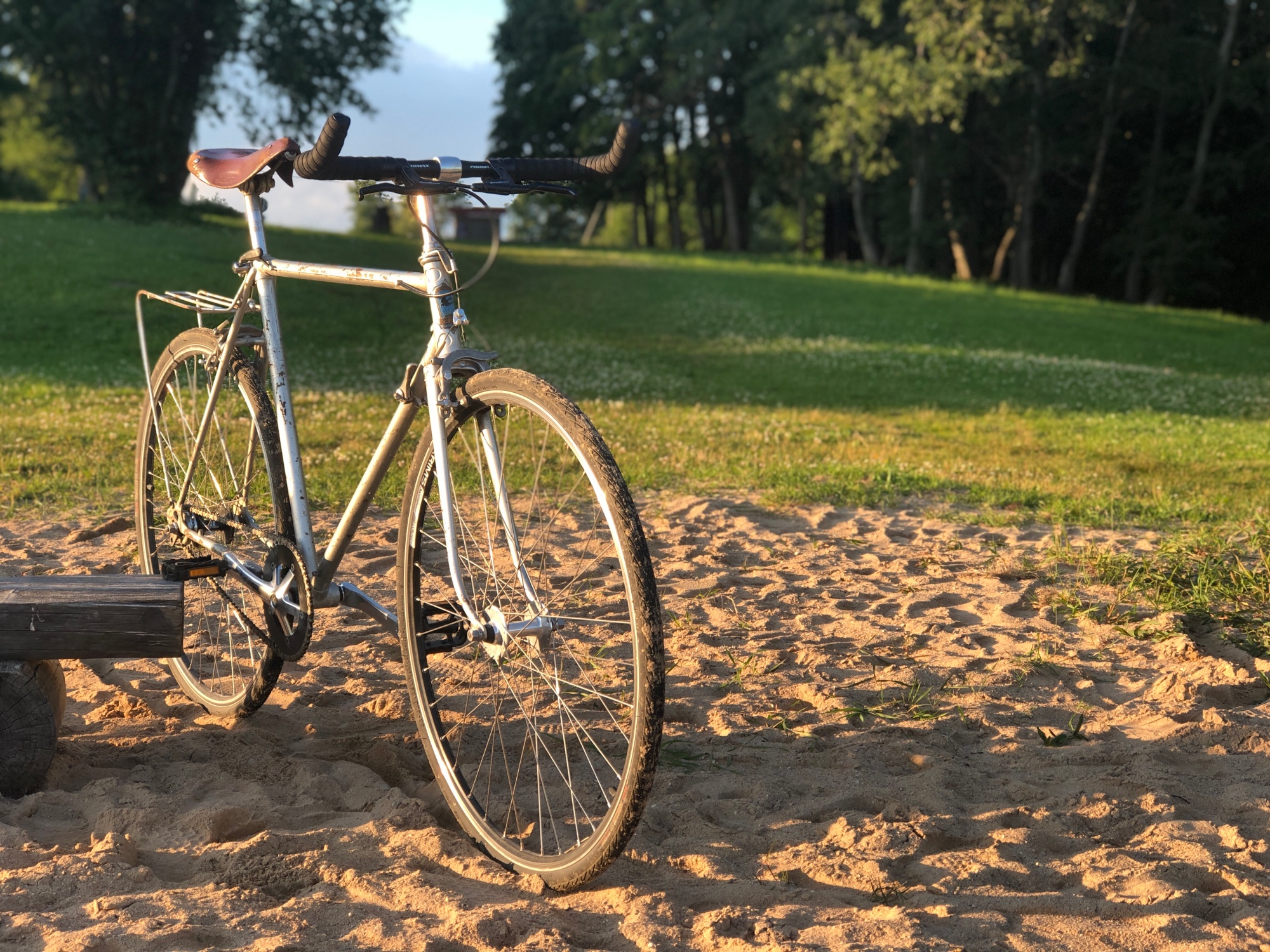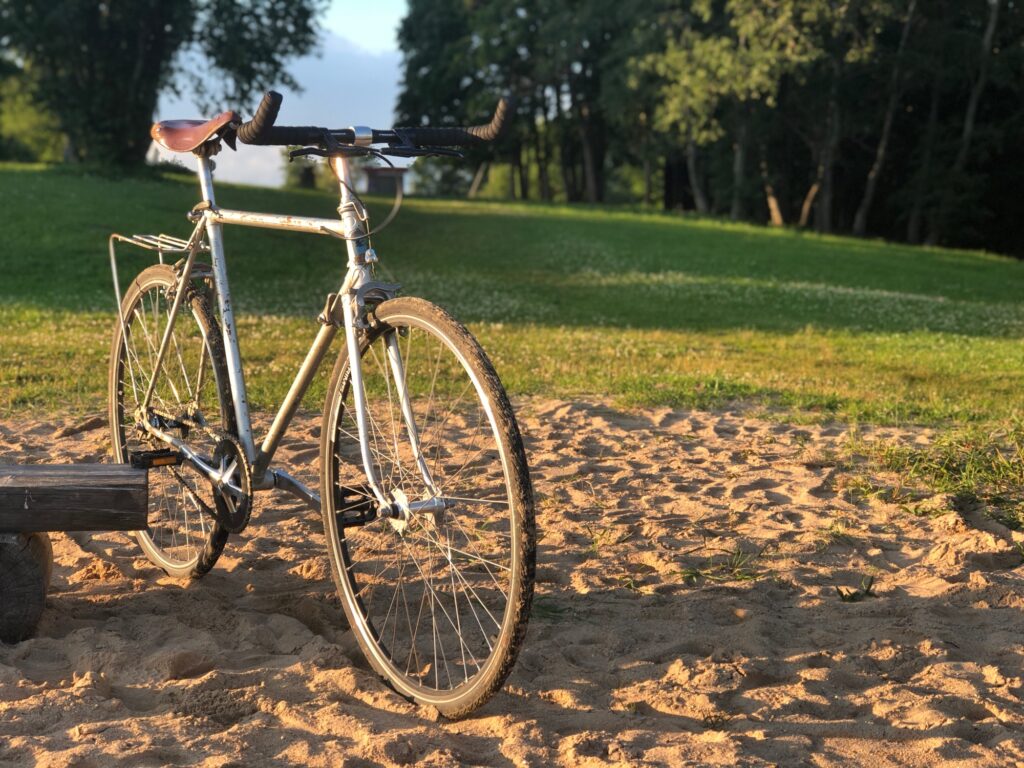 But as they say, appetite grows with eating, and new ideas emerge. Although I started with the Turists, I had a strong desire to acquire the legendary Start Sosse, which had the advantage of a wide range of colors but the drawback of a compact, sporty frame. I bought various bikes, some of which disappointed me, while others did not. By disappointment, I mean a bent frame or fork, which forced me to set aside some beautiful purchases but which I often couldn't recognize as a novice buyer.
Among other things, while browsing through sales ads, I came across a beautifully reworked Start Sosse with a green frame and yellow details. Since I was stuck on my "untouched frame" concept, my mind hesitated to get it for myself but didn't hesitate to gift it to my nephew. In hindsight, it was a wise decision because my nephew grew to be over 180 centimeters tall, and we made an exchange. He got my large frame and the gray Turist with good wheels, while I got his flashy green Start Sosse. By that time, I had already become a fan of Start Sosse.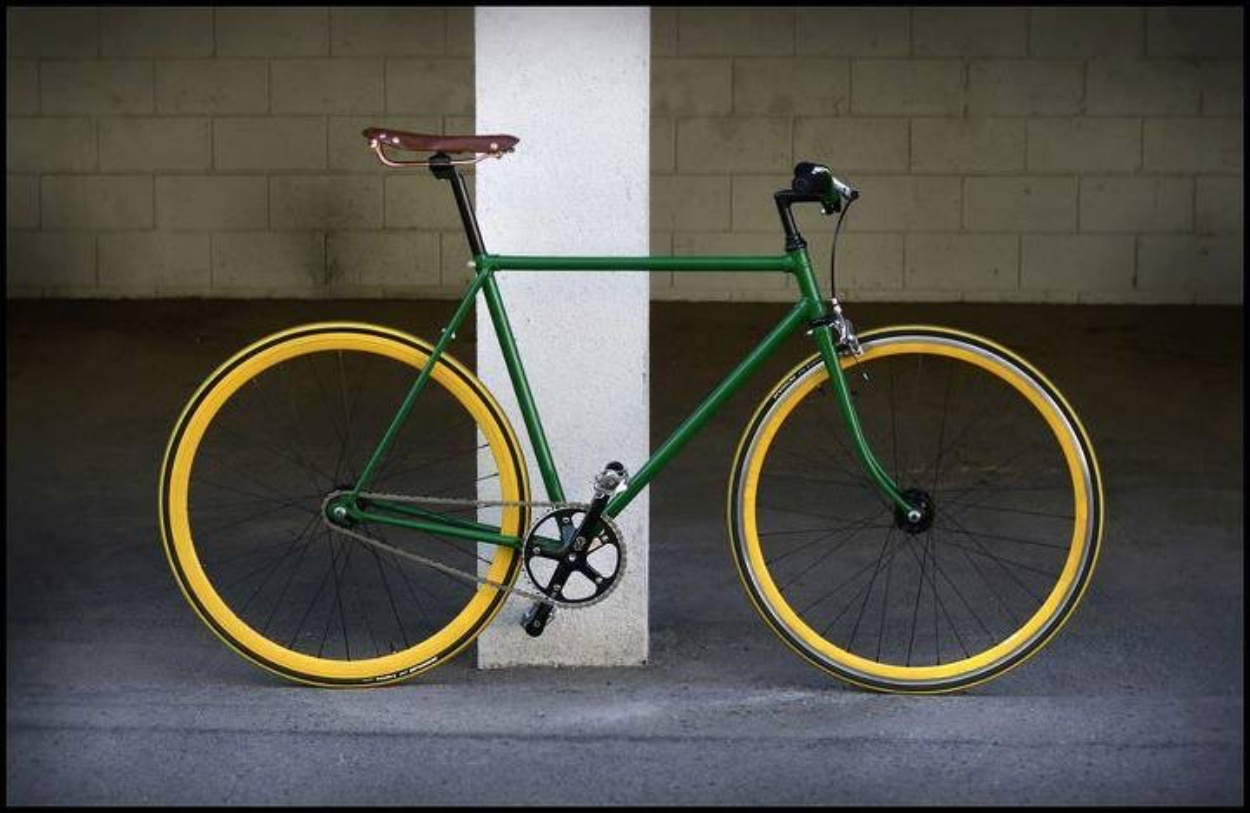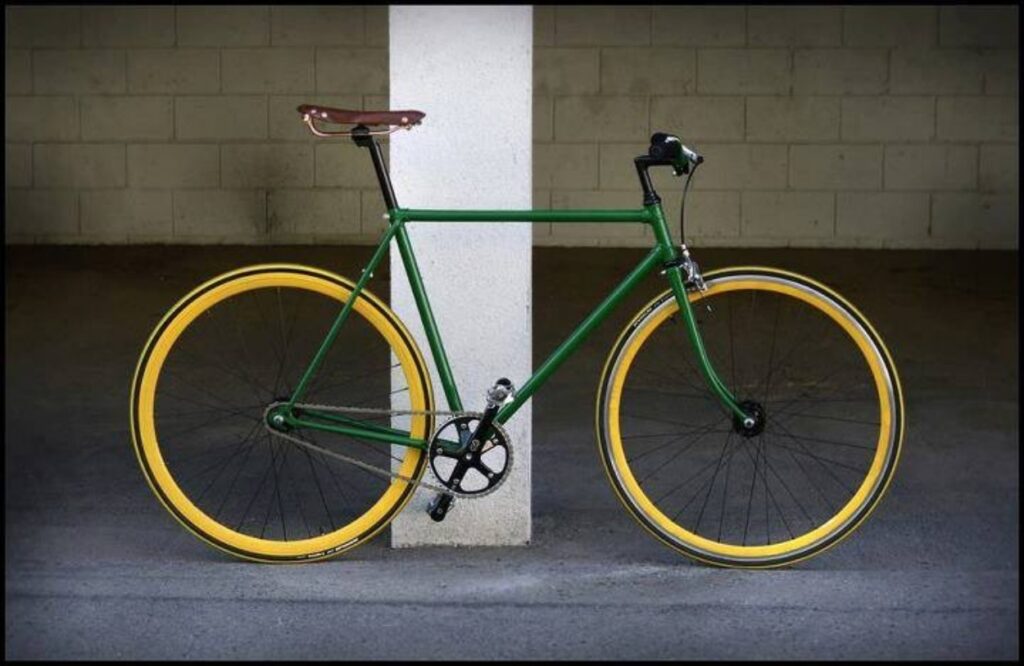 Over the course of two years, three Start Sosse bikes were completed at the Türi Bike Shop.
The first of them had a slightly rusty dark blue frame and was a single-speed bike. The upward-pointing handlebars are extremely comfortable and give the frame spaciousness and the right length. I left the bottom bracket and pedal straps unchanged, aiming for their original appearance, which was a mistake in the sense that I could only use the bike with specific footwear. Since the bike is very quiet and has a good ride, I later removed the straps so that I could use it daily.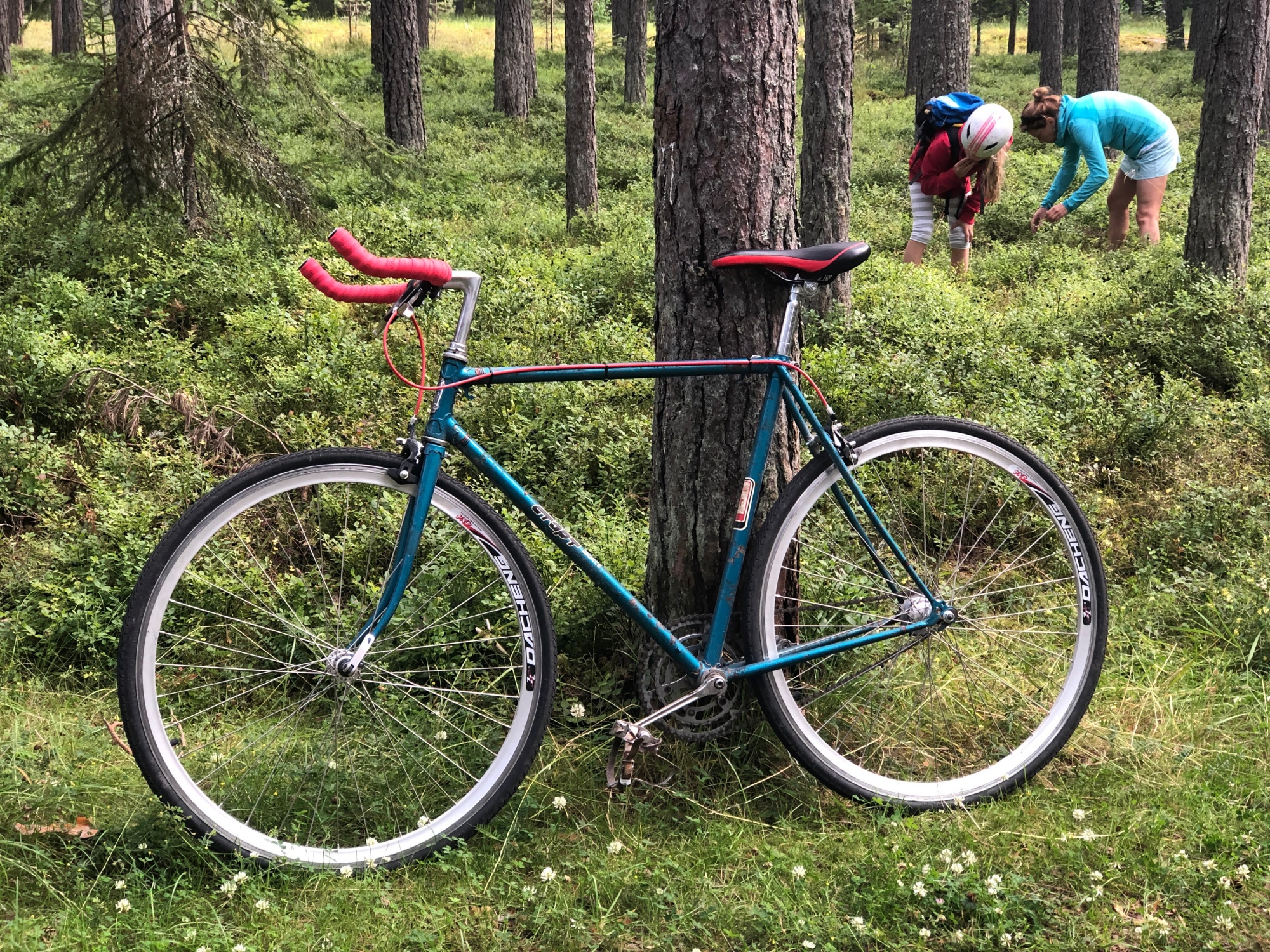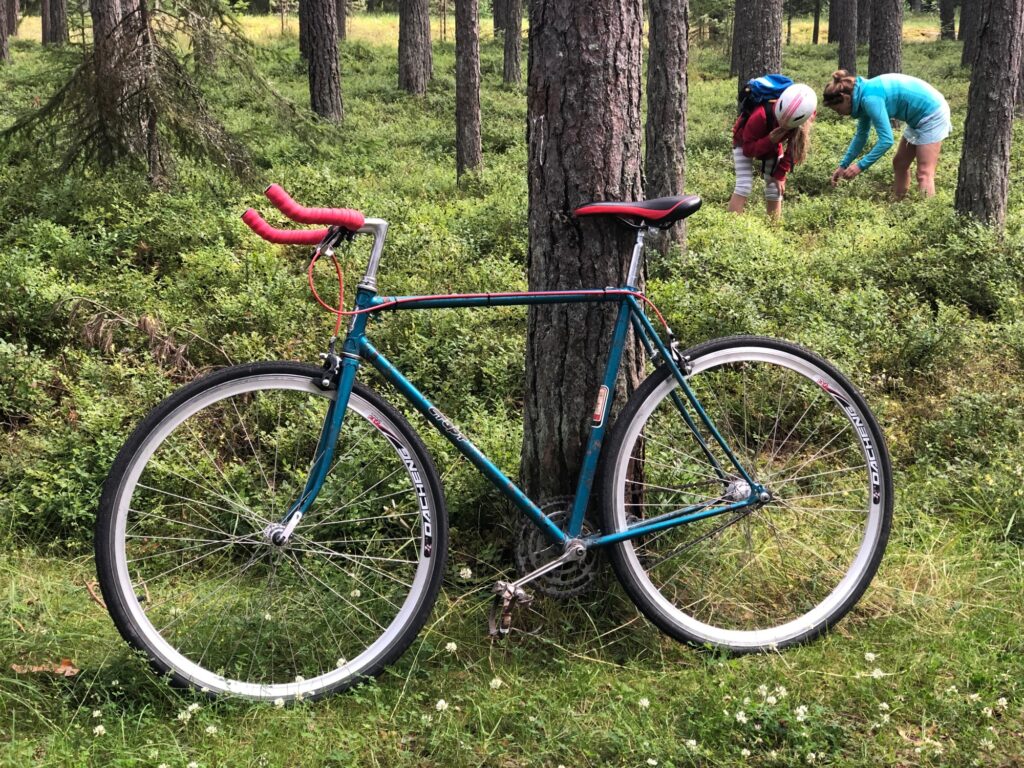 The second Start Sosse was purple, even cooler in appearance, but the main difference was a thorough modernization of all moving parts. Literally, only the frame and fork remained from the old bike; everything else was replaced. Once again, it was a single-speed bike, with comfortable upward-pointing handlebars but narrow tires, which are perfect for asphalt but very uncomfortable on gravel. This bike has seen very little use because to get to the main road, I have to travel 1 km of gravel road that can be tough on the tires.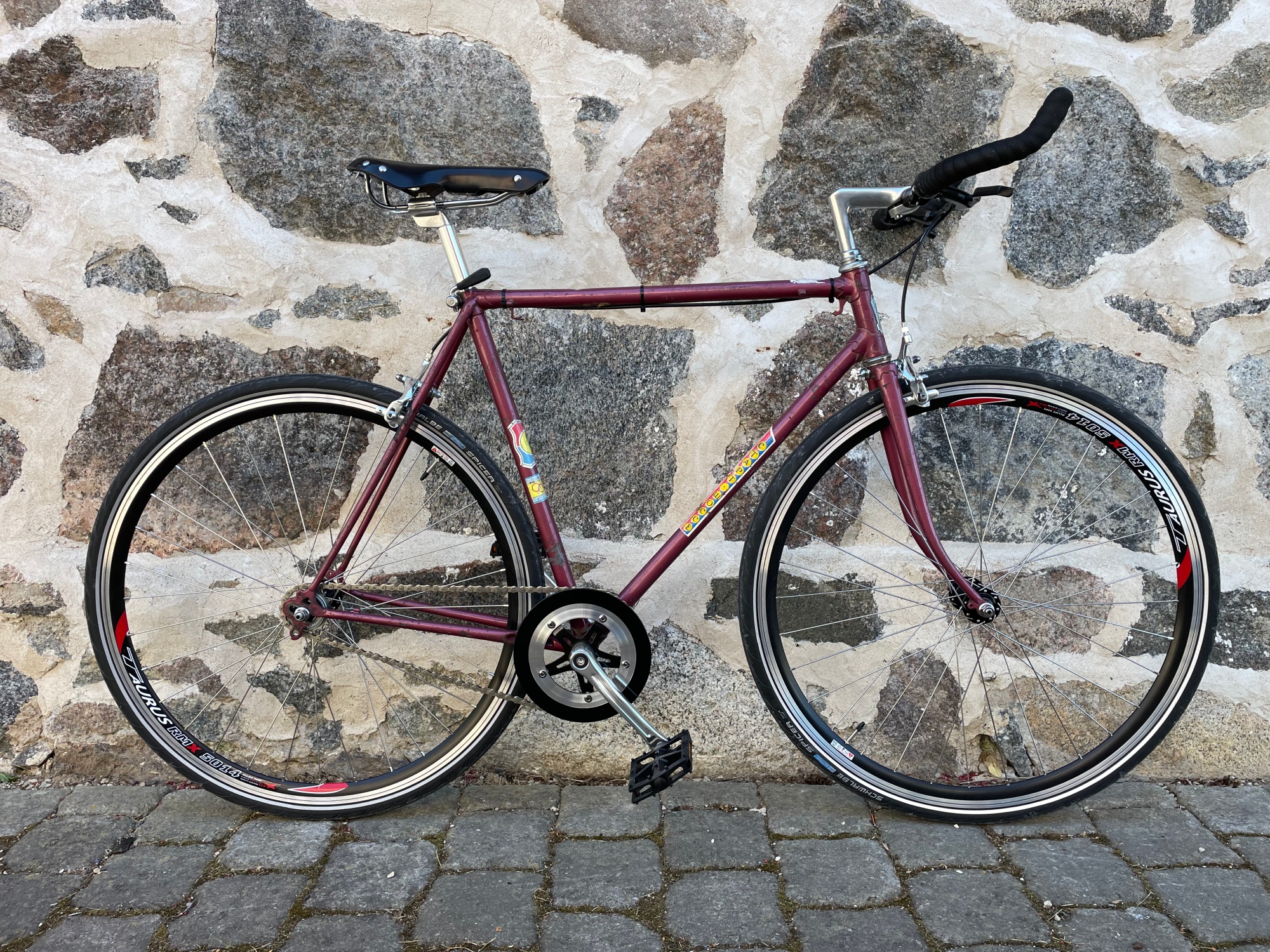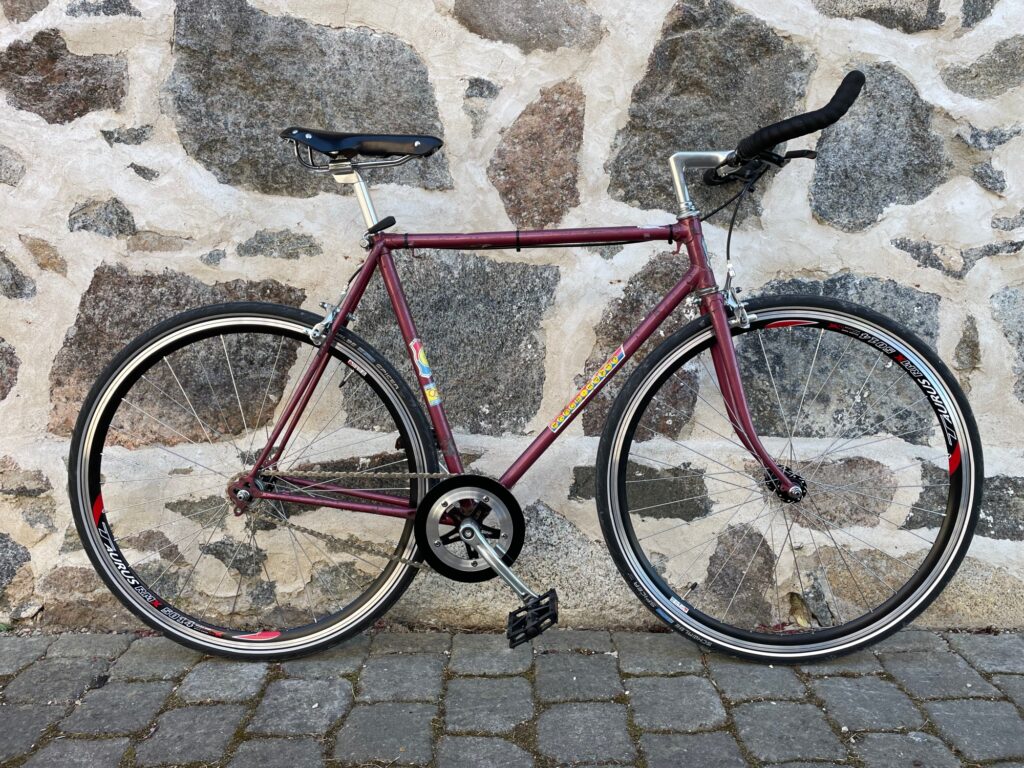 For the third Start Sosse, I needed a golden frame because I wanted to restore it as a sort of racing bike. Downward-pointing handlebars, frame-mounted gears, narrow racing tires – this was the vision. While the previous bikes retained their old headsets, even those were replaced on this one. It's a bit of a shame that I can't ride this bike as much as I would like. It's all because of that darn gravel road section…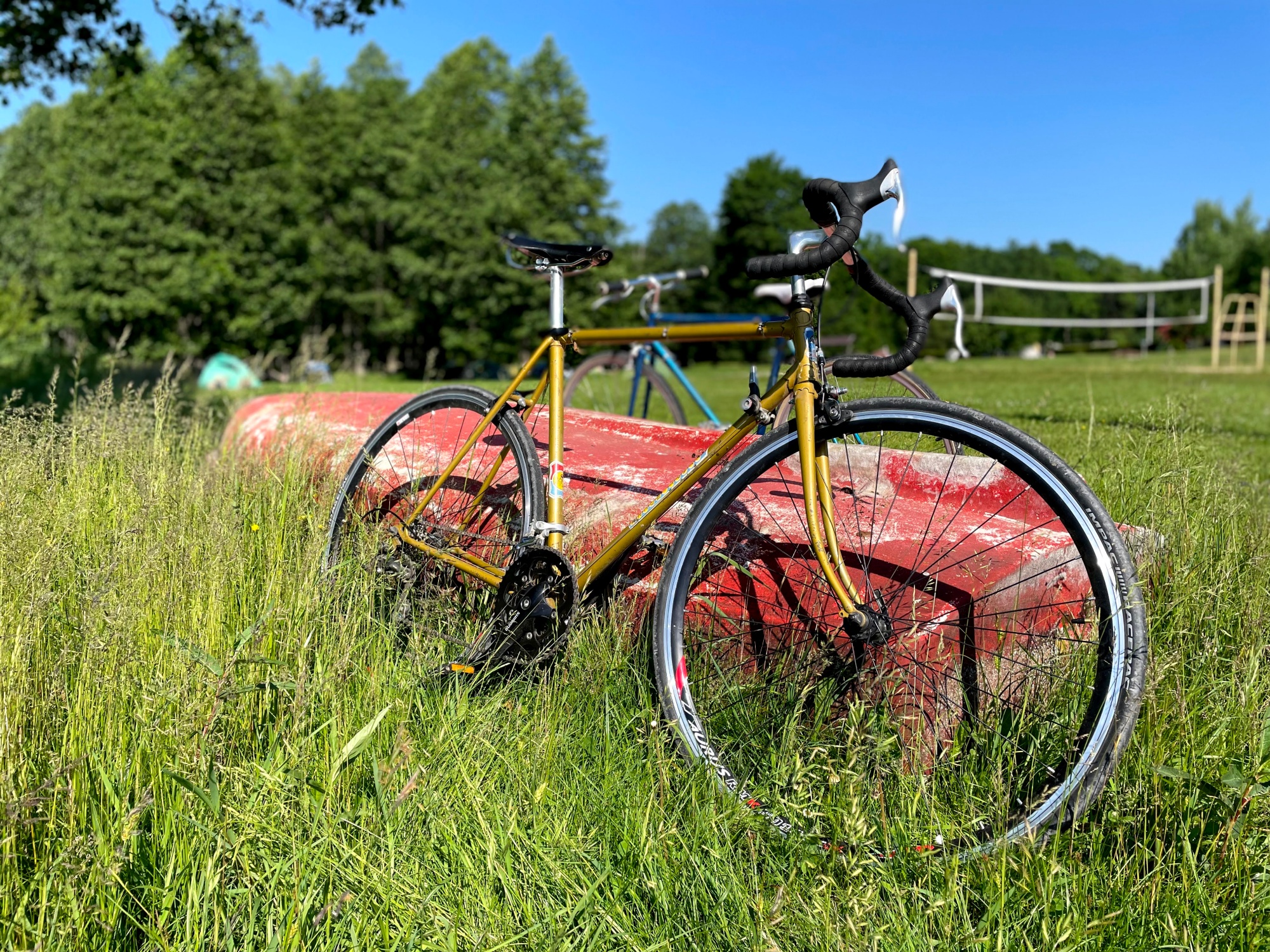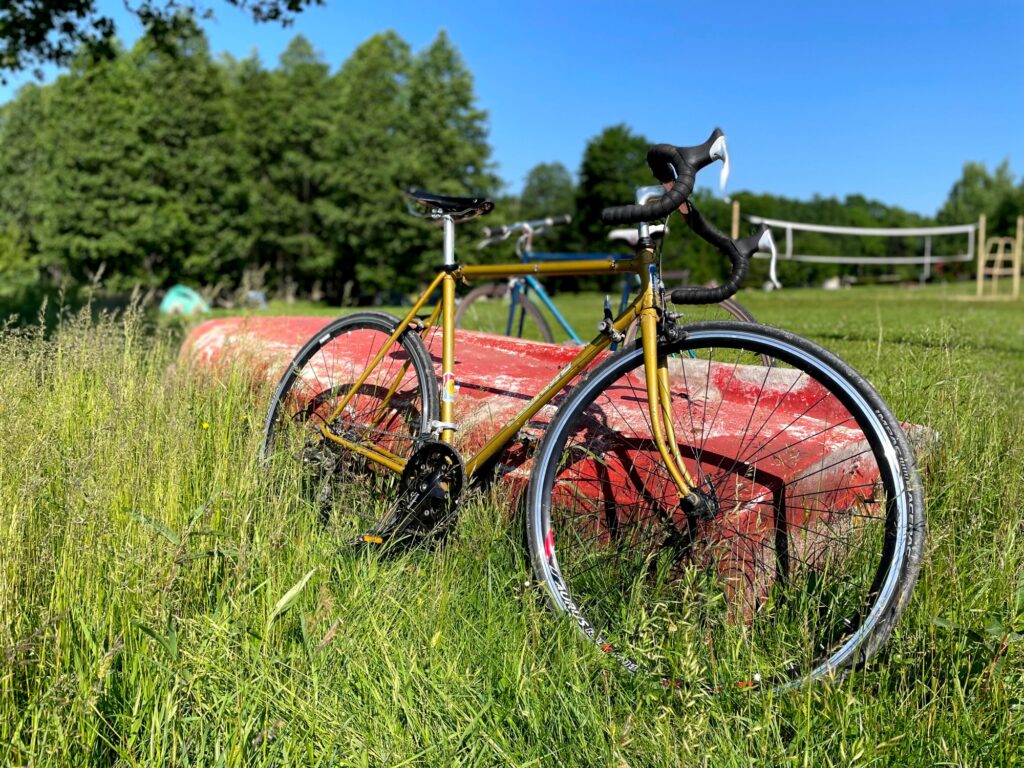 In the meantime, I gave my first bike, the green Turist, to my son, who still rides it today. We also gifted an awesome bike to my niece. She managed to find a decent golden Start Sosse frame, to which the Türi Bike Shop added new components and white details. It's one of the most beautiful bikes that has passed through my hands because the frame was essentially undamaged. Today, the bike should be in use in Pärnu, where my niece is temporarily residing. There's probably no better place for cycling…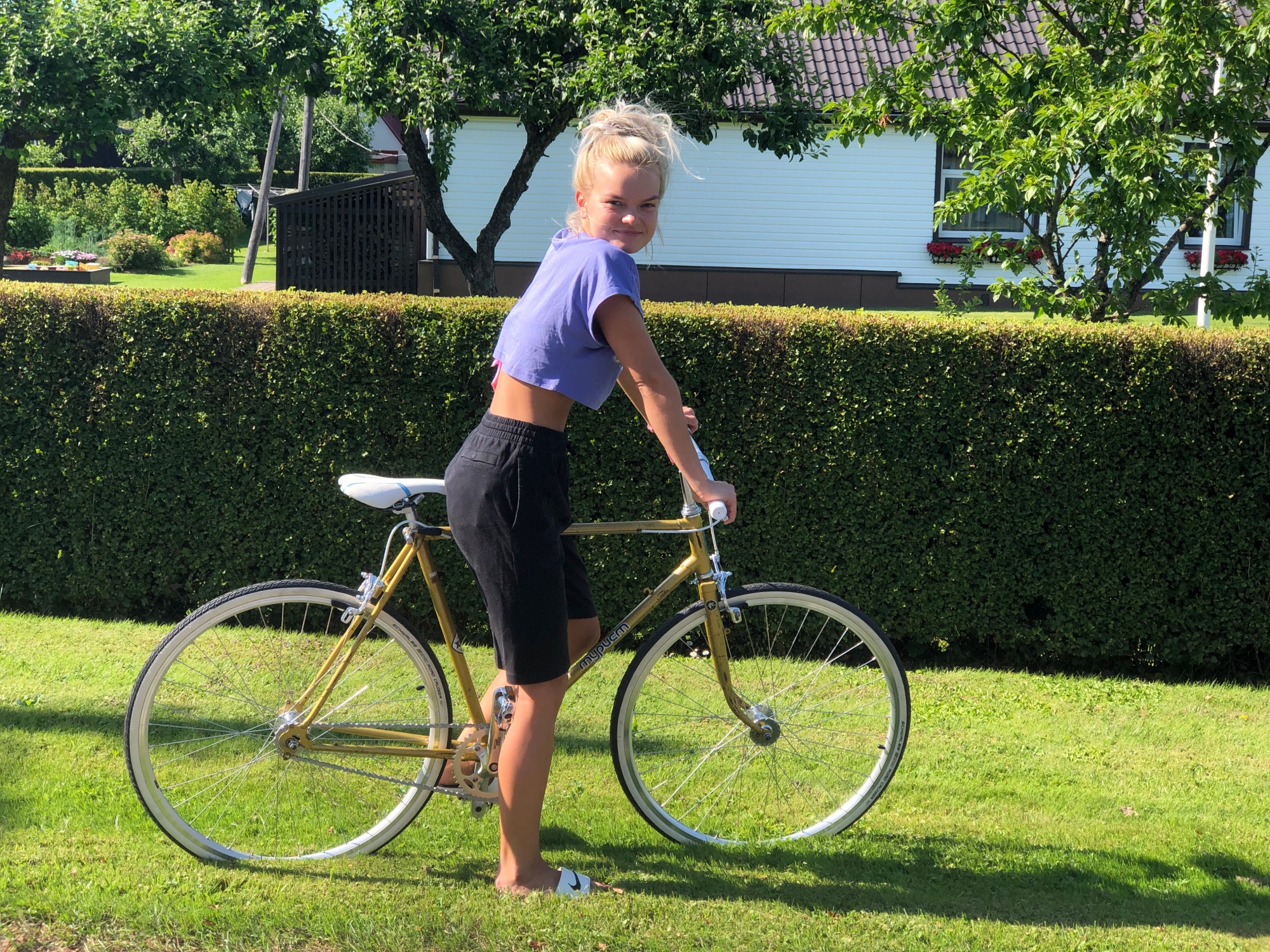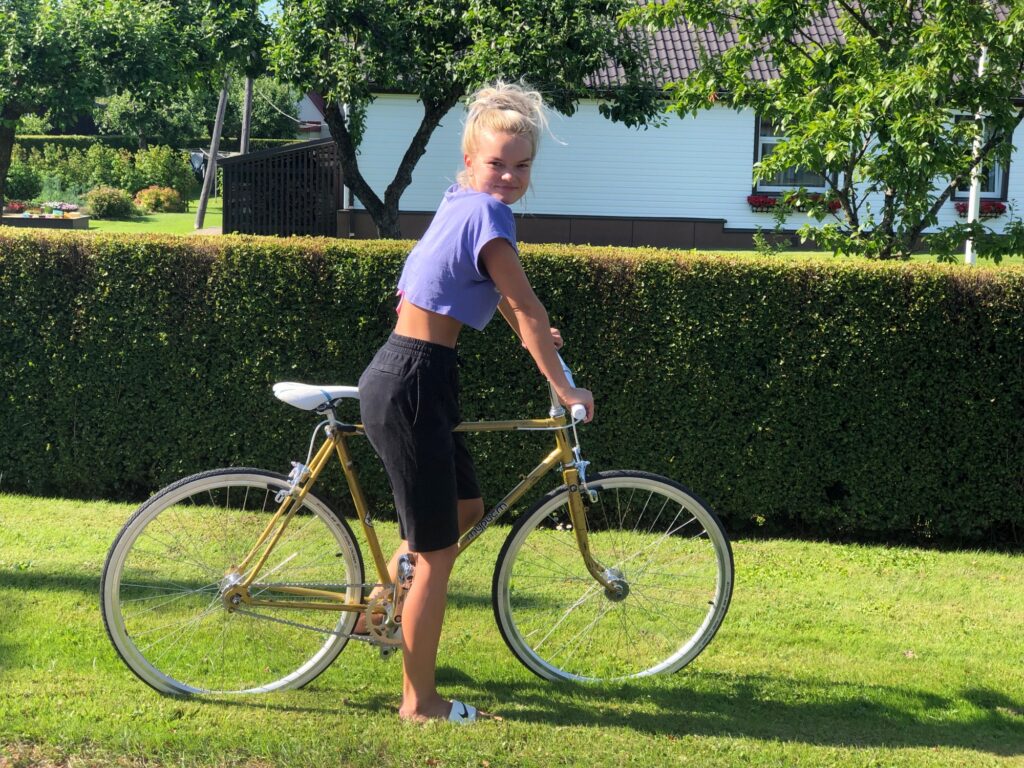 My daughter also got a new bike. Her Start Sosse may not be golden, but it's green, and it has a famous frame that once belonged to Theo Aasa. He served as the mayor of Türi from 1990 to 1998 and later became the governor of Järva County, being deeply involved in sports, including cycling.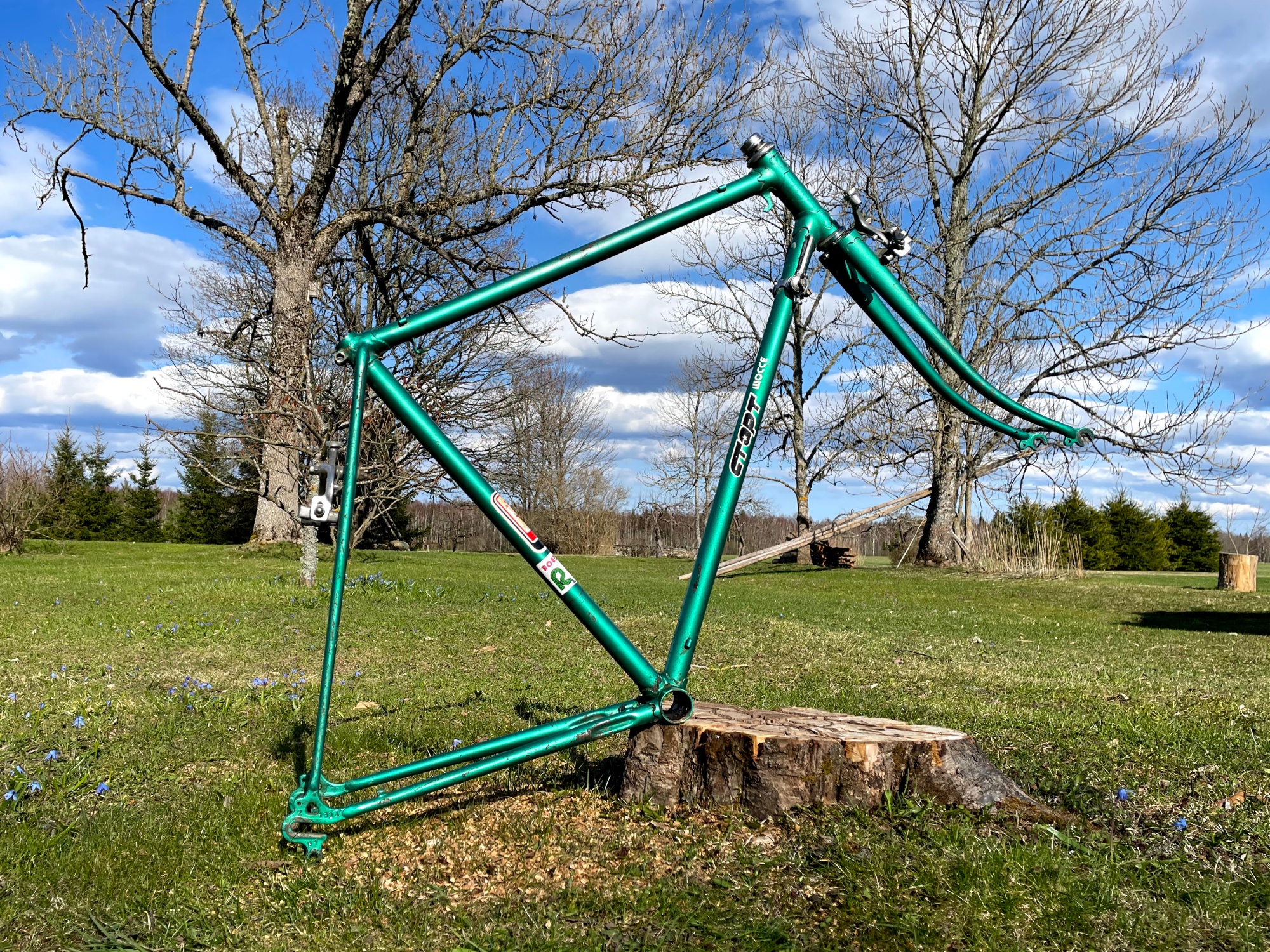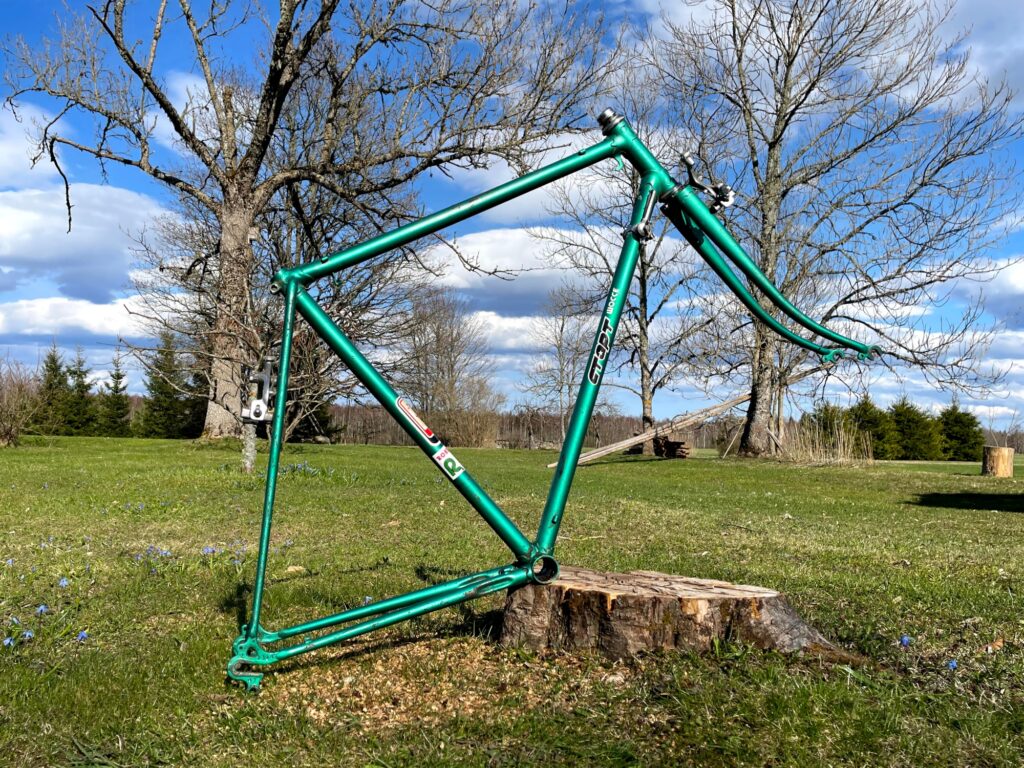 The last bike I had made for myself was not a Start Sosse but a Sputnik. Once again, a larger frame translates to greater riding comfort, but this bike stands out primarily due to its orange color and hub-based gear shifter. Gears can be changed from the handlebars, and the bike rides incredibly smoothly. It's a very enjoyable bike to use for swimming trips in the summer.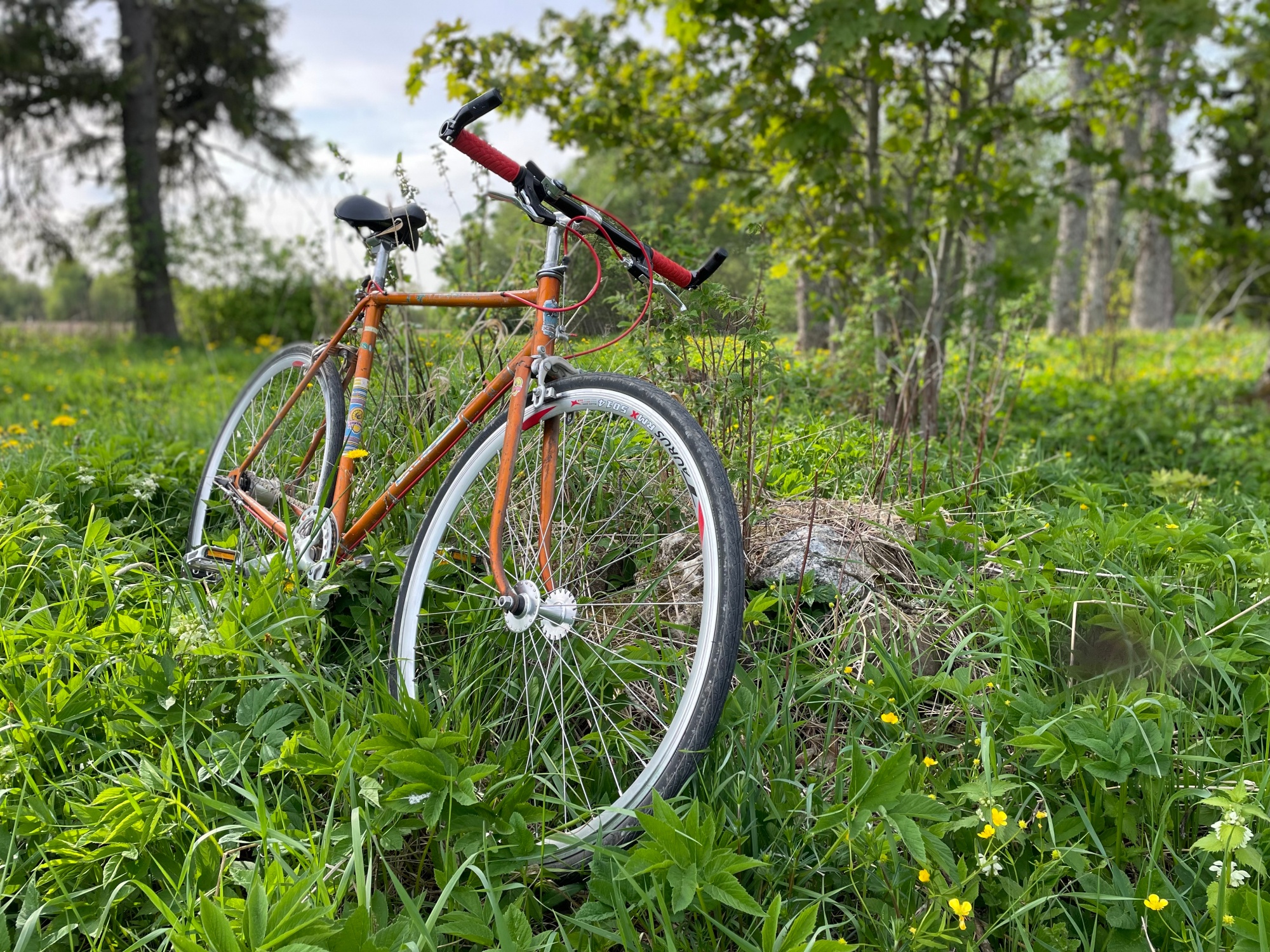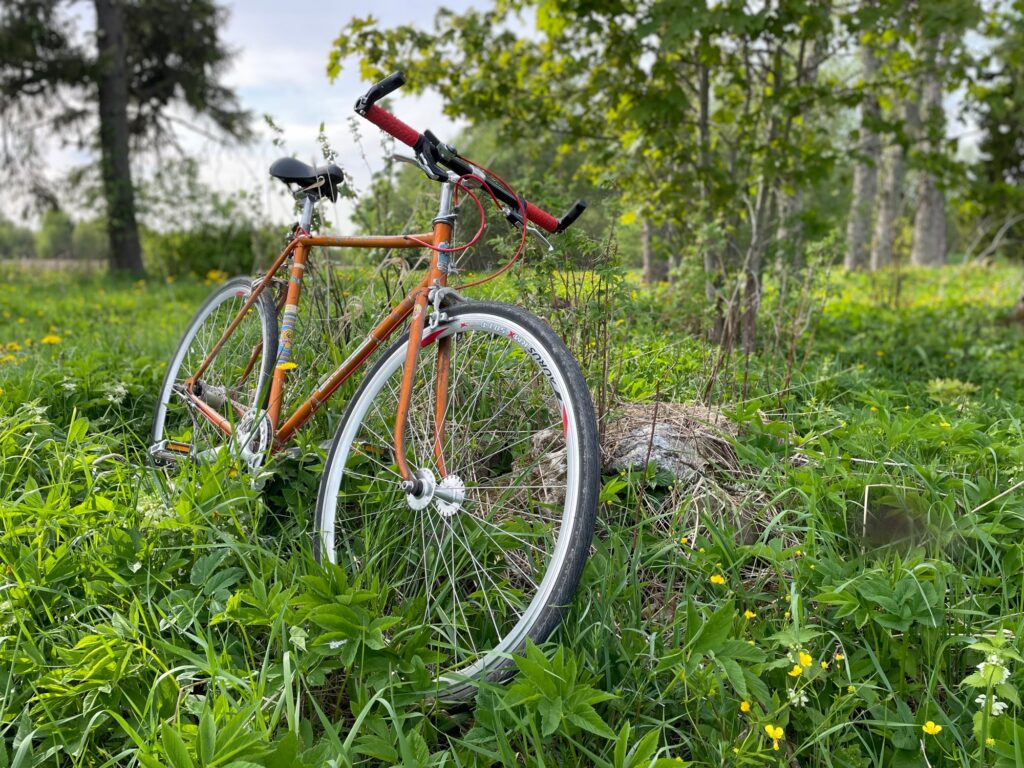 Although bike building has slowed down for me lately, I occasionally browse bike sale listings in various places, make offers on suitable ones, but I don't go overboard. With bikes, it's like you can build/buy them endlessly, but you do need a place to store them, and at the end of the day, you want to ride them. Frames are mainly bought, and city folks then transform them into cool single-speed bikes. Once, I came across a white Start Sosse that had already been customized and was being sold at an unbelievably low price, so I had to get it for myself. It turned out the owner had left Estonia and was selling off items that were left behind and no longer needed, with the help of a friend. This splendid urban bike is now part of my collection.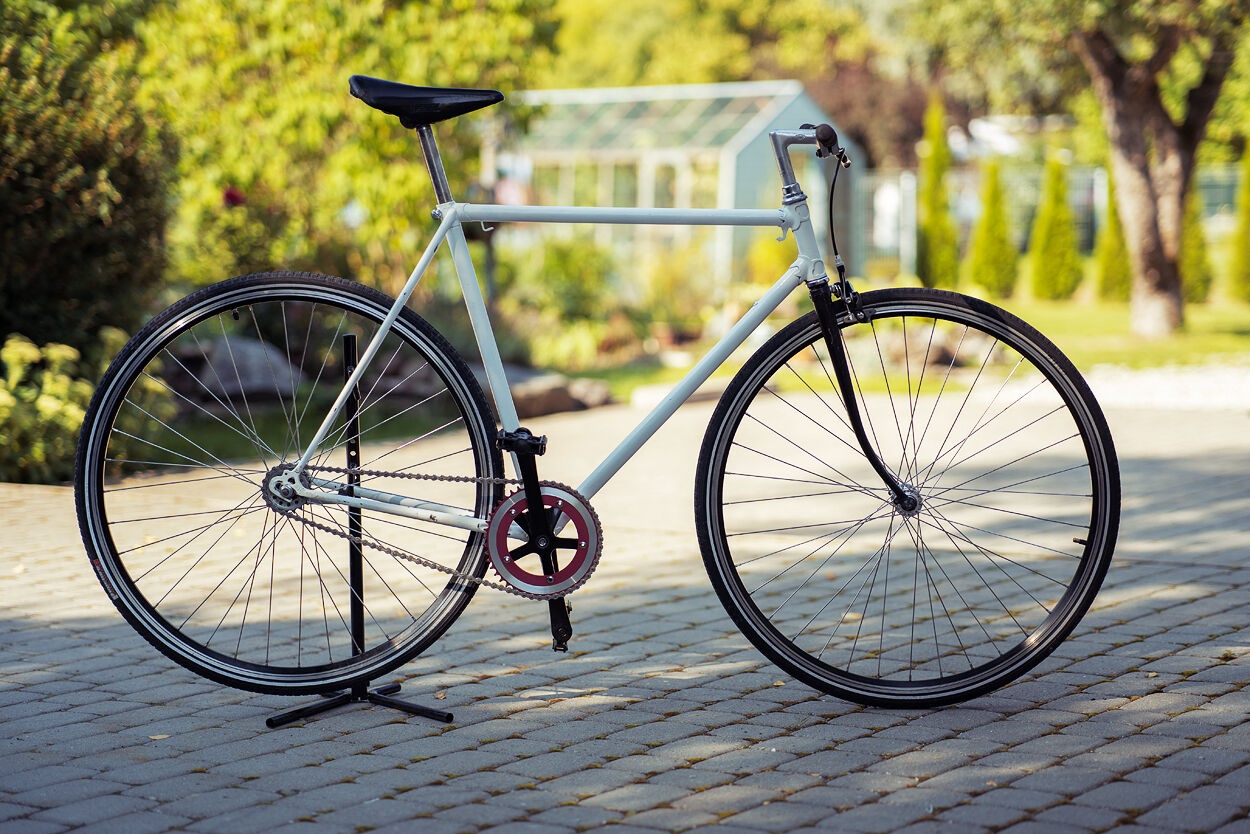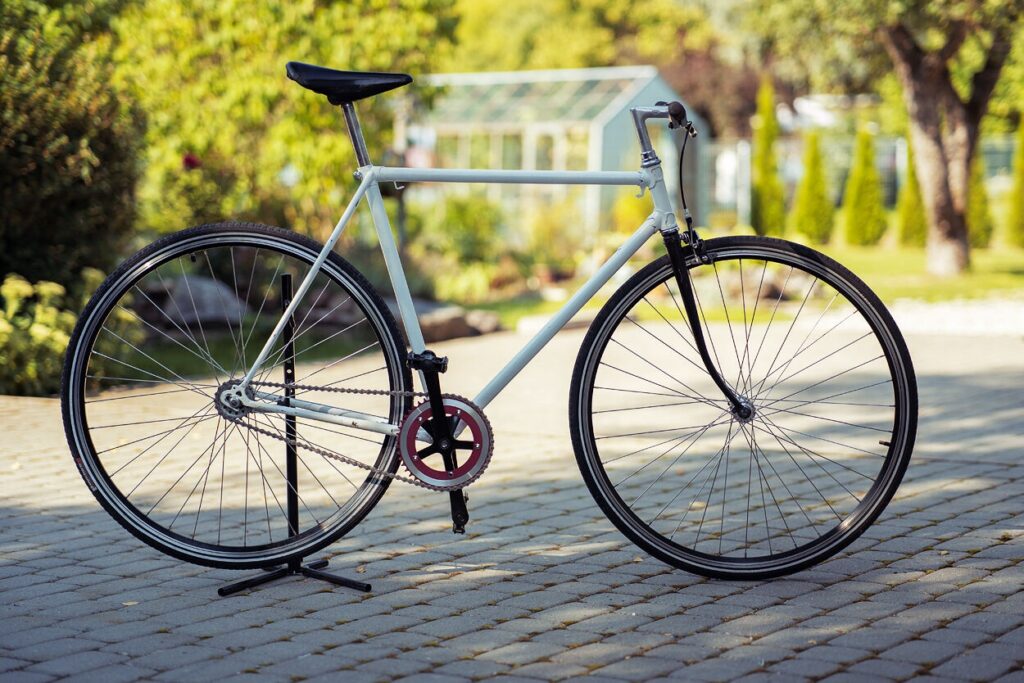 The cost of such bikes varies depending on the craftsman and the choices made by the buyer. A bike purchased as a frame donor can range from a few tens of euros to over a hundred euros. The cost of building and components can range from 300 to 500 euros or more. However, it's worth noting that the true cost of these bikes is often much higher, which means that selling custom-made ready-to-ride bikes in the secondary market may not always be financially viable. The most expensive bike built at the Türi Bike Shop costs around 400 euros (excluding the frame), but it's possible to create even more expensive bikes.
In addition to the project bikes mentioned earlier, I also have a Scott Kokomo purchased in 1996, which I restored to perfect riding condition this spring, a Bottechia women's bike, and a Merida children's mountain bike. We use all of our bikes regularly, cycling to go swimming (about 10 km), occasionally to the store (about 16 km), and whenever there's an opportunity for longer rides away from home. This allows us to derive practical enjoyment from the investment. For instance, our (2023) summer bike trip served as both an example and inspiration, during which we visited Altja and Käsmu. My wife rides her Turist, while I have a three-speed Sputnik with a hub-based gear shifter.